Some events seem like they were practically designed with Yobelo in mind, which is precisely the case with the Smart City Expo World Congress. The event, which took place in Barcelona, Spain from November 14-16, 2017, is one of the world's premier smart city events. Of course, our team was in attendance, sharing ideas and learning from like-minded organizations. This international congress rounds up leaders from all facets of the industry, with attendees ranging from consulting firms and urban development companies to social networks and local government representatives.
High-level representatives from over 650 cities and more than 400 experts participated in the event, which served as a meeting point for governments, companies, entrepreneurs, and researchers, creating partnerships and fomenting the exchange of innovative ideas. The Smart City Expo World Congress aims to provide a central point for the collectivization of urban power, allowing companies and representatives to identify unique business opportunities and increase the strength of their cities.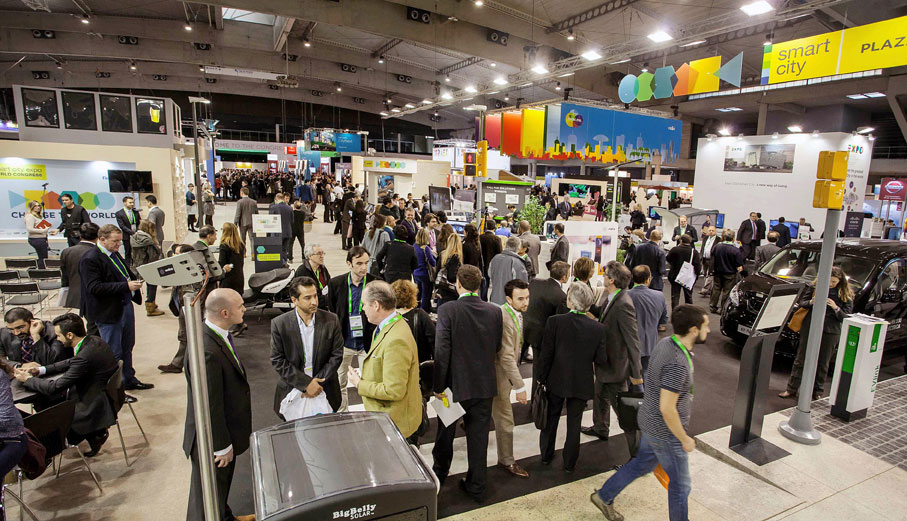 The Yobelo team had the opportunity to meet with representatives from various organizations, such as Hoplr, Ananda Development, Precipio Consulting, Smart City Sweden, and the Copenhagen Municipality. This gave all parties the ability to exchange ideas, pursue the possibility of future collaborations, and connect over a common interest: making cities a better place for everyone.
Yobelo presents a unique proposal: utilizing specialized and high-tech tools to evaluate urban environments with the goal of maximizing peoples' satisfaction with where they live and boosting their quality of life. The Smart City Expo World Congress was the ideal setting for our staff to meet with city representatives, companies, and other organizations that could benefit from Yobelo's product. At the same time, the team had the opportunity to learn from leaders in the smart city industry, as our company strives to be constantly growing and evolving along with our ever-changing world.